Fat children are at a greater risk of hyper-tension (high blood pressure) — generally assumed to be an adult condition that causes health problems, such as heart diseases.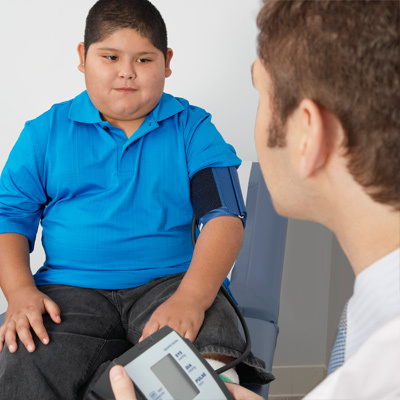 "We found that obese boys had a nearly six-fold increased risk of hyper-tension compared to normal weighing boys. In obese girls the risk was more than four times greater than their normal weight counterparts," said professor Peter Schwandt from the Ludwig-Maximilians University of Munich in Germany.
The study included 22,051 children and adolescents from the PEP (Prevention Education Programme) Family Heart Study, a community-based observational study which was performed from 1994 to 2008 in Nuremberg, Germany.
In each participant, the researchers measured blood pressure, body mass index (BMI), waist circumference (WC), waist-to-height ratio (WHtR), skinfold thickness (SFT) and percent body fat (%BF).
The prevalence of elevated blood pressure increased in boys and girls as body weight went up.
The researchers also found increased risk of hyper-tension with elevated SFT, %BF measurements and abdominal adiposity.
The study was presented at the European Society of Cardiology (ESC) Congress 2014 in Barcelona.
Source: zee news