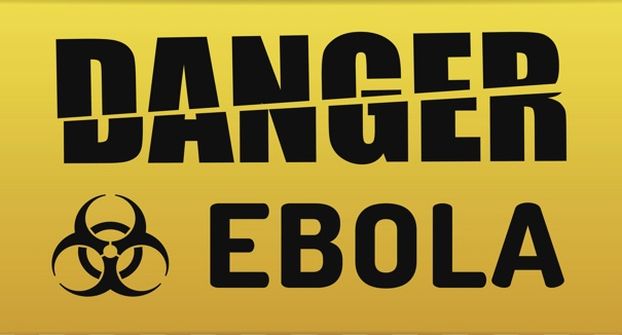 A UN committee that deals with administrative and budgetary issues has approved a 49.9 dollar million funding for the world body's large-scale response to tackle the spread of the deadly Ebola virus.
The Fifth Committee of the UN General Assembly adopted a resolution allocating funding for the newly established UN Mission for Ebola Emergency Response (UNMEER) and the Office of the Special Envoy on Ebola. At the committee's meeting, Secretary-General Ban Ki-moon's Chef de Cabinet, Susana Malcorra, presented his preliminary funding proposal requesting USD 49.9 million for the rest of the year.
The Advisory Committee on Administrative and Budgetary Questions (ACABQ) endorsed the amount and recommended that the General Assembly approve it. UNMEER teams have already deployed to the Mission headquarters in Accra, Ghana, and to offices in Guinea, Liberia and Sierra Leone.
"The establishment of UNMEER is the first step in the global efforts to contain the outbreak, which must be further strengthened by a wide range of actions and measures at all levels," President of the General Assembly Sam Kutesa said, highlighting efforts to mobilize required financial, medical and humanitarian assistance. More than 6,500 people have been believed to be infected, and more than 3,300 have died since the latest outbreak of the disease was confirmed in March.
Aside from the UNMEER funding, the UN Office for the Coordination of Humanitarian Affairs (OCHA) has said that it needs USD 988 million to respond to the outbreak. So far, USD 257 million – or 26 per cent – has been raised.
Meanwhile, the UN Development Programme (UNDP) is warning that the Ebola health crisis must not be allowed to become a crippling socio-economic crisis as well, as two of its officials began a visit to Guinea, Sierra Leone and Liberia. "This devastating health crisis is destroying lives and communities. It is also impairing national economies, wiping out livelihoods and basic services, and could undo years of efforts to stabilize West Africa," Director of UNDP's Bureau for Policy and Programme Support Magdy Martínez-Solimán said.
"As we work together to end the outbreak, now is the time to ensure these countries can also continue to function and swiftly get back on their feet," he added.
Source: first post