A new study reports one of the biggest potential advances against heart failure in more than a decade — a first-of-a-kind, experimental drug that lowered the chances of death or hospitalization by about 20 percent.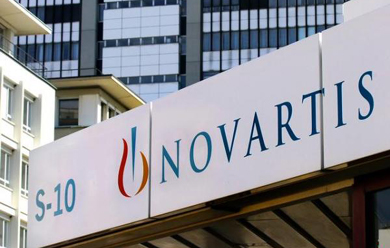 Doctors say the Novartis drug — which doesn't have a name yet — seems like one of those rare, breakthrough therapies that could quickly change care for more than half of the 6 million Americans and 24 million people worldwide with heart failure.
"This is a new day" for patients, said Dr. Clyde Yancy, cardiology chief at Northwestern University in Chicago and a former American Heart Association president.
"It's been at least a decade since we've had a breakthrough of this magnitude," said Yancy, who had no role in the study.
It involved nearly 8,500 people in 47 countries and was the largest experiment ever done in heart failure. It was paid for, designed and partly run by Novartis, based in Basel, Switzerland. Independent monitors stopped the study in April, seven months earlier than planned, when it was clear the drug was better than an older one that is standard now.
During the 27-month study, the Novartis drug cut the chances of dying of heart-related causes by 20 percent and for any reason by 16 percent, compared to the older drug. It also reduced the risk of being hospitalized for heart failure by 21 percent.
"We are really excited," said one study leader, Dr. Milton Packer of UT Southwestern Medical Center in Dallas. The benefit "exceeded our original expectations."
Results were disclosed Saturday at a European Society of Cardiology conference in Barcelona and published online by the New England Journal of Medicine.
Novartis will seek approval for the drug — for now called LCZ696 — by the end of this year in the United States and early next year in Europe
Heart failure is the top reason older people are hospitalized, and a leading cause of death. It develops when the heart muscle weakens over time and can no longer pump effectively, often because of damage from a heart attack. Fluid can back up into the lungs and leave people gasping for breath.
The people in this study were already taking three to five medicines to control the condition. One medicine often used is an ACE inhibitor, and the study tested one of these — enalapril, sold as Vasotec and in generic form — against the Novartis drug.
The new drug is a twice-a-day pill combination of two medicines that block the effects of substances that harm the heart while also preserving ones that help protect it. One of the medicines also dilates blood vessels and allows the heart to pump more effectively.
In the study, 26.5 percent on the older drug, enalapril, died of heart-related causes or were hospitalized for heart failure versus less than 22 percent of those on the Novartis drug. Quality of life also was better with the experimental drug.
"We now have a way of stabilizing and managing their disease which is better than what we could offer them before," Packer said.
The new drug also seemed safe — reassuring because safety concerns doomed a couple of other promising-looking treatments over the last decade. There were more cases of too-low blood pressure and non-serious swelling beneath the skin with the Novartis drug, but more kidney problems, excess potassium in the blood and cough with the older drug. More people on the older treatment dropped out of the study than those on the new one.
About 32 people would need to be treated with the new drug to prevent one death from heart-related causes.
"That's a favorable number," said Dr. Joseph G. Rogers, a Duke University cardiologist with no role in the study. He said the benefits were big enough that "I would switch people over" as soon as the drug is available.
The drug "may well represent a new threshold of hope" for patients, Dr. Mariell Jessup, heart failure chief at the University of Pennsylvania, wrote in a commentary in the journal. It may help "a wide spectrum of patients, even those who are currently receiving the best possible therapy."
Source: fox news