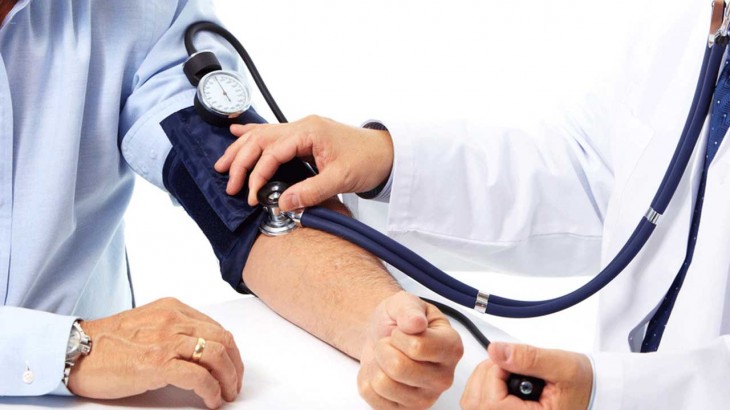 The largest study of its kind reveals that the number of people worldwide living with high blood pressure has nearly doubled in the last 4 decades. The huge international effort also reveals a stark contrast between rich and poor countries.
The number of people living with high blood pressure, or hypertension, worldwide has grown from 594 million in 1975 to over 1.1 billion in 2015 – mainly because of population growth and aging – says the study, published in The Lancet.
However, while average blood pressure is high and rising in less affluent countries, especially in south Asia and sub-Saharan Africa, it has dropped to an all-time low in high-income nations like Canada, the United Kingdom, and the United States.
The authors say the reason for this contrast is not clear, but they suggest a major factor could be that people in wealthier nations enjoy better health overall and eat more fruits and vegetables.
Earlier diagnosis and control of hypertension is also more likely to occur in wealthier countries. Taken together, these factors also help reduce obesity, another risk factor for high blood pressure.
Childhood nutrition could be another reason, suggests Majid Ezzati, a senior author of the study and a professor at the School of Public Health at Imperial College London in the U.K., who notes:
"Increasing evidence suggests poor nutrition in early life years increases risk of the high blood pressure in later life, which may explain the growing problem in poor countries."
High blood pressure major global killer
Blood pressure is the pressure of the blood in the blood vessels. It is assessed from two numbers measured in millimeters of mercury (mmHg): systolic pressure and diastolic pressure.
Systolic pressure is a measure of the heart pumping blood. Diastolic pressure – taken when the heart rests between beats – measures the resistance to blood flow in blood vessels.
High blood pressure is defined as 140 mmHg systolic and 90 mmHg diastolic pressure or higher. This is normally shown as 140/90 mmHg.
Recent research suggests that the risk of death from cardiovascular diseases like ischemic heart disease and stroke doubles with every 20 mmHg systolic or 10 mmHg diastolic increase in people of middle age and older.
"High blood pressure is the leading risk factor for stroke and heart disease, and kills around 7.5 million people worldwide every year," says Prof. Ezzati.
The condition is caused by various factors, he and his colleagues note in their paper.
These include diet (for example, eating too much salt and not enough fruit and vegetables), obesity, lack of physical activity, plus environmental factors – such as air pollution and lead exposure.
'Major health issue linked to poverty'
For the research, the World Health Organization (WHO) teamed up with hundreds of scientists from all over the globe and looked at changes in blood pressure in every country in the world from 1975-2015.
They pooled and analyzed data from nearly 1,500 population-based measurement studies involving a total of 19 million participants.
This showed that of the whole world, South Korea, the U.S., and Canada have the lowest proportion of people with high blood pressure. The U.K. had the lowest in Europe.
The research also shows that in most countries, there are more men with high blood pressure than women. Worldwide, there are 597 million men with high blood pressure, compared with 529 million women.
The figures for 2015 show that more than half of adults with high blood pressure in the world live in Asia, including 226 million in China and 200 million in India.
Prof. Ezzati says high blood pressure is no longer a problem associated with wealthy countries but with poor countries. He says their findings show it is possible to achieve substantial reductions in rates of high blood pressure – as seen in the data from more affluent countries over the last 4 decades. He adds:
"They also reveal that WHO's target of reducing the prevalence of high blood pressure by 25 percent by 2025 is unlikely to be achieved without effective policies that allow the poorest countries and people to have healthier diets – particularly reducing salt intake and making fruit and vegetables affordable – as well as improving detection and treatment with blood pressure lowering drugs."