U.S. regulators on Thursday approved the use of Merck & Co Inc's immuno-oncology drug Keytruda, also known as pembrolizumab, as a treatment for patients with advanced melanoma who are no longer responding to other therapies.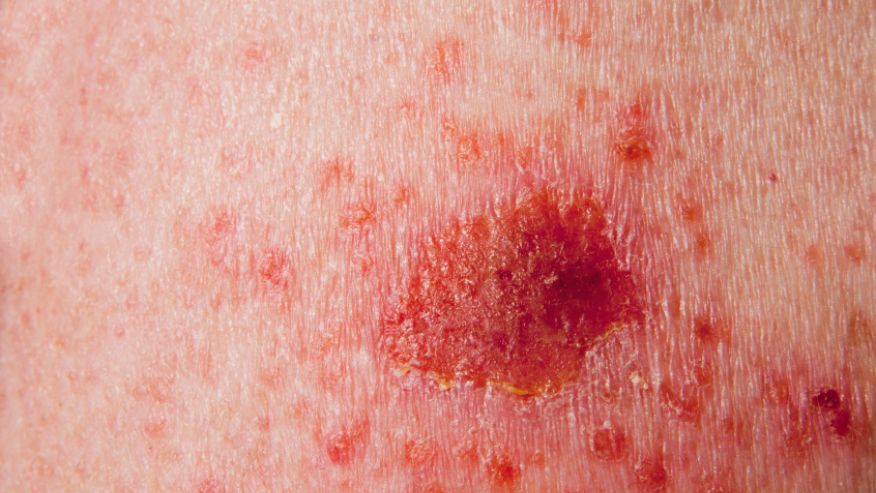 The decision marks the first U.S. approval for a promising new class designed to help the body's own immune system fend off cancer by blocking a protein known as Programmed Death receptor (PD-1), or a related target known as PD-L1, used by tumors to evade disease-fighting cells.
For Tom Stutz, a 74-year-old retired lawyer living in Southern California, the Merck drug has meant a new lease on life. "I was really ready to mail it in," before entering a pembrolizumab trial in April 2012 after melanoma had spread to his lungs, liver and back, he said.
Stutz, who still receives an infusion of the drug every three weeks, said he has "gone from not being able to turn over in bed, to being able to play tennis three days a week, and ride a bike 25 miles a day."
He said side effects amounted to some itching.
"This is not a drug that attacks the cancer directly. It enables the immune system to do the job that it is capable of doing," said Dr. Louis Weiner, director of the Lombardi Comprehensive Cancer Center at Georgetown University. "This is the first beachhead that's been taken. It's going to be all out assault on many different types of cancer."
Merck and others, including Bristol-Myers Squibb, Roche Holding AG and AstraZeneca Plc, are racing to develop PD-1 pathway drugs as treatments for a variety of cancers, including lung cancer. Some analysts expect the new class could generate more than $30 billion in annual sales worldwide by 2025.
Melanoma, the deadliest form of skin cancer, kills around 10,000 Americans each year, according to the National Cancer Institute.
The FDA said clinical trials of Keytruda showed that it shrank tumors in around 24 percent of patients with advanced melanoma whose disease worsened after prior treatment.
The agency had designated the drug a "breakthrough therapy," and approved it nearly two months ahead of an Oct. 28 decision deadline. Reuters reported exclusively last week that the approval was likely to come far earlier than the deadline [L1N0R52D3].
Keytruda is the sixth new melanoma drug approved by the FDA since 2011.
"This is a patient population with few options … We are highly encouraged by the response rate and the duration of response," said Dr Rick Pazdur, director of the Office of Hematology and Oncology in the FDA's drug evaluation center. "The true benefit of these drugs may be in patients who do not have metastatic disease, but are at risk of recurrence."
Merck said one of its first priorities was to see whether the drug is effective in patients with earlier-stage cancer.
Keytruda will be priced at about $12,500 per month, which "is consistent with other innovative oncology medicines," Merck said. For patients with advanced melanoma, the median duration of treatment has been 6.2 months.
Common side effects of Keytruda seen during clinical trials included fatigue, cough, nausea, itchy skin, rash and diarrhea. Because it stimulates the immune system, Keytruda has the potential for severe immune-mediated side effects, including liver problems and colitis.
Merck is studying the drug in more than 30 different types of tumors, said Roger Perlmutter, head of research at the pharmaceutical company. Merck expects to present data from studies in lung, bladder and gastric cancers at a European medical meeting later this month.
Perlmutter said Merck's next FDA filing for Keytruda will depend on which trials "yield the most powerful results."
Bristol expects to complete by the end of this year a "rolling" submission for FDA approval of its drug, Opdivo, or nivolumab, for certain patients with late-stage lung cancer. The company also plans to file an FDA application by the end of this month for use of the drug, which is approved in Japan, for patients with advanced melanoma.
Source: reuters