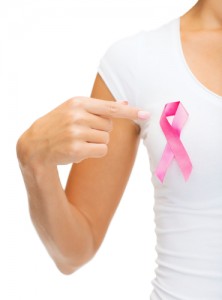 In a major advancement for breast cancer treatment in the country, doctors at the All India Institute of Medical Sciences (AIIMS), New Delhi and Tata Memorial Hospital, Mumbai have developed an effective and comparatively cheaper method of diagnosing the possible spread of tumour in the breast.
A team of surgeons led by Dr Anurag Srivastava, professor and head of the surgery department at AIIMS, employed the use of a cheaper dye – fluorescein as a tracer material – during Sentinel node biopsy to map the apparent spread of the tumour. The fluorescein, when injected, illuminates under an ultraviolet light.
The mapping technique helps to determine whether the cancer cells have spread out from the tumour and into the surrounding lymph nodes and a tracer material is used during sentinel lymph node mapping in breast cancer.
Until now isotopes and blue dye were used as agents to examine lymph nodes to determine whether the cancer has spread and to what extent. The isotopes are then detected by the use of Gamma Detection Pro machine, which costs around Rs 20 lakh.
Presently, this mapping technology is available with only four hospitals in India — All India Institute of Medical Sciences, New Delhi; Tata Memorial Hospital, Mumbai; Sanjay Gandhi Postgraduate Institute of Medical Sciences, Lucknow; and Postgraduate Institute of Medical Education and Research, Chandigarh.
Hence, the treatment is very costly and out of reach of many hospitals in India.
Dr Srivastava told India Medical Times, "Three-four years back, we surgeons were sitting and contemplating how we can make breast cancer treatment an affordable treatment. Till now, technology used is quite expensive and many hospitals cannot afford to install it. So, we started working on the novel idea in 2010 at Tata Memorial Hospital and in 2011 the research was started in AIIMS. We researched on about 40 patients at both the hospitals. We used fluorescein during Sentinel lymph node biopsy, instead of isotopes, which are commonly being used and are very costly. Fluorescein costs about Rs 30 or so. Fluorescein is also successfully used during a fluorescein eye stain test."
"When we used Fluorescein, it appeared that it had the same pick up rate as that of an isotope. The dye appears green and quickly detects the possible spread of tumour in the lymph nodes of armpits of a woman affected with breast cancer. The sentinel-node identification rate using the new technique was 97.5 per cent. The lamp that we used to beam ultraviolet light costs a few hundred rupees. Hence, the whole process is very affordable to be used by any hospital," he said.
Doctors from AIIMS, who were a part of the team led by Dr Anurag Srivastava are — Dr V Seenu, professor of surgery; Dr Anita Dhar, additional professor of surgery; and Dr Amar Prem, resident doctor, surgery department.
Dr Srivastava now plans to popularize the treatment. He said, "We are going to talk about the research in detail at a conference to be held in Kolkata from June 12-15. We are soon organising a meeting at AIIMS with the Union for International Cancer Control (UICC) to highlight the research, its benefits and application. I want that every single patient should be benefitted by low cost treatment."
"We can now help hospitals provide a quality treatment without compromising with their budget by an effectively mapping technology. We would never want denial of cancer treatment for lack of accessibility. The technology should be soon adopted in treatment of breast cancer," he said.
Source: India medical Times