The American aid agency has announced it would donate USD 75 million to fund 1,000 more beds in Ebola treatment centers in Liberia and buy 130,000 more protective suits for health care workers.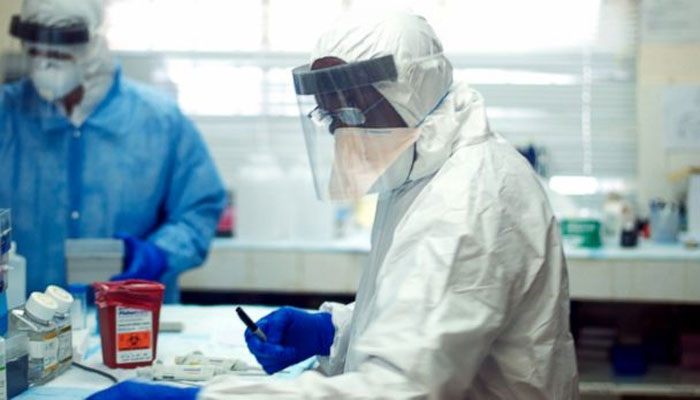 West Africa's struggling health systems have buckled under the pressure of an Ebola outbreak that has already killed about 1,900 people. Nurses in Liberia are wearing rags over their heads to protect themselves from the dreaded disease, amid concerns that shortages of protective gear throughout the region are responsible for the high Ebola death toll among health workers.
The US Agency for International Development also urged American health care workers to respond to the outbreak. Rajiv Shah, the agency's administrator, told The Associated Press that several hundred more international experts are needed and the agency will help send Americans health care workers there.
"This will get worse before it gets better," he said. "We have a coherent and clear strategy … But it will take weeks to months to get operational at that scale."
The USD 75 million comes in addition to about USD 20 million the agency has already donated to fight the outbreak that was first identified in March in Guinea, and has spread to Liberia, Sierra Leone and Nigeria. The killer virus is spread through bodily fluids such as blood, sweat, urine or diarrhea.
Health workers account for about 10 per cent of the deaths so far. Much of the protective gear they use must be destroyed after use, so Ebola wards need a constant flow of clean equipment.
One nurse at a hospital in Monrovia, Liberia's capital, said she and her colleagues have resorted to cutting up their old uniforms and trying them over their faces to protect themselves, looking out through holes in the fabric. She spoke on condition of anonymity because she was not authorised to talk to the media.
"It is really pathetic," she said. "We are not equipped to face the situation."
With no goggles to protect them, their eyes burn from the fumes of chlorine used to disinfect the ward, the nurse said.
David and Nancy Writebol, American missionaries who worked at another hospital in Liberia, echoed those concerns, speaking to the AP in North Carolina. They said doctors and nurses are overwhelmed by a surge of patients and there aren't enough hazard suits to keep them safe.
Source: business standard