Two American missionaries who contracted Ebola in Liberia have recovered from the deadly illness and been discharged, Emory University Hospital officials said Thursday.
Smiling broadly as he appeared at a hospital news conference and looking as fit as he had in photos taken before he became ill, Kent Brantly said he was grateful to have survived a disease that kills the majority of those infected.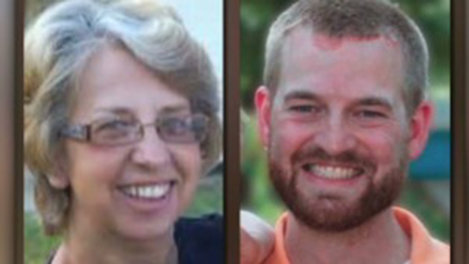 "I am thrilled to be alive, to be well, and to be reunited with my family," said Dr. Brantly, a 33- year-old medical missionary from Fort Worth, Tex.
Dr. Brantly and Nancy Writebol, 59 years old, spent more than two weeks in a special isolation unit at the hospital after a medical evacuation from Liberia by the two Christian charities for whom they worked. Mrs. Writebol was discharged and quietly left the hospital Tuesday, officials said Thursday.
The patients, who contracted the disease while working at the same hospital in Liberia, no longer have symptoms and don't have traces of the deadly virus in their blood, said Bruce Ribner, who heads the isolation unit where they were treated.
"There is no evidence of Ebola virus infection in their bodies," he said. They pose "no public health threat." Recovered Ebola patients generally "are not contagious, they don't as a general rule relapse, and they don't spread the virus to anyone else."
Moreover, they are immune to the strain of Ebola virus that infected them, Dr. Ribner said—a strain that caused an outbreak that has infected at least 2,473 people in Guinea, Liberia, Sierra Leone and Nigeria, killing 1,350 of them.
The two were discharged by Emory after consultation with the Centers for Disease Control and Prevention and state health officials in Georgia and North Carolina, Dr. Ribner said.
The bearded Dr. Brantly, wearing khaki pants and a blue shirt with the logo of Samaritan's Purse, the charity he works for, appeared healthy as he addressed journalists, with his wife Amber by his side. He choked up at times while thanking his medical team and the charity. He then hugged the roughly 30 people from his treatment team, including doctors, nurses and support staff, conveying that he was no longer infectious. Many recovered Ebola patients in West Africa are shunned. "God saved my life, the direct answer to thousands and thousands of prayers," he said.
Dr. Brantly said he would be going away with his family for a while to recover. Mrs. Writebol already is with her husband at an undisclosed location, said SIM USA, the Christian charity where she worked.
In a statement issued Thursday, her husband, David Writebol said,"The lingering effects of the battle have left her in a significantly weakened condition. Thus, we decided it would be best to leave the hospital privately to be able to give her the rest and recuperation she needs at this time."
While in treatment in Liberia, the two Americans received an experimental drug, called ZMapp, which is made by San Diego-based Mapp Biopharmaceutical Inc. and had never been tested in humans. On Thursday, Dr. Ribner said it's impossible to know what the effect of the drug was on the two.
"Frankly we do not know whether it helped them, whether it made no difference, or even theoretically if it delayed their recovery," Dr. Ribner said.
"There is a crying need for research on these agents," he said.Three doctors in Liberia have been given the same drug, and all are responding, said Director of Social Welfare John Sumo at the Ministry of Health. He didn't know if or how those doctors were being monitored for research purposes.
On its website, Mapp says that the combination of antibodies that make up ZMapp were identified only last January, and that "larger trials are necessary to determine whether ZMapp is safe and effective." The company declined to comment on its use on the American and Liberian patients.
Dr. Ribner said the Emory medical team learned several things in treating the two Americans, particularly involving replacing fluid and electrolytes in sick patients, and is writing guidelines for practitioners in Africa.
Source: The wall street journal