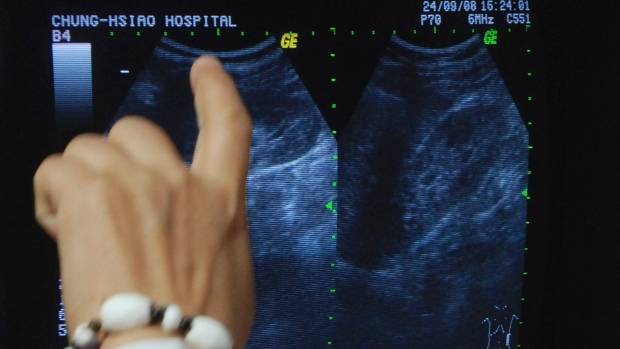 A warming planet is likely to bring more hot days, more sweaty people and more dehydration — a key risk factor for a surge in kidney stones, researchers say.
Already, the study in the journal Environmental Health Perspectives found a link between hot days and kidney stones in 60,000 patients whose medical records were studied in Atlanta, Chicago, Dallas, Los Angeles and Philadelphia.
"We found that as daily temperatures rise, there is a rapid increase in the probability of patients presenting over the next 20 days with kidney stones," said lead author Gregory Tasian, a pediatric urologist and epidemiologist at The Children's Hospital of Philadelphia.
As average daily temperatures climbed above 10 degrees Celsius, the risk of kidney stone presentation increased in all the cities except Los Angeles. When comparing daily average temperatures of 10 to 30 degrees Celsius, researchers found the higher temperatures were associated with a 38 per cent higher risk of kidney stone in Atlanta and a 37 per cent higher risk in Chicago.
Similarly, the risk in Dallas was 37 per cent higher and in Philadelphia it was 47 per cent higher. Los Angeles saw a smaller increased risk of 11 per cent on hotter days.
Kidney stones were most common within three days of a hot spell. Researchers also found that very cold weather in Atlanta, Chicago and Philadelphia was associated with a rise in kidney stones, perhaps because people were inside and restricting their physical activity more than usual. Kidney stones are caused when substances in the urine, such as calcium and phosphorus, become highly concentrated. Failing to drink enough fluids can exacerbate the problem.
About 10 per cent of the U.S. population is believed to suffer from kidney stones. They are more common in men than women.
"These findings point to potential public health effects associated with global climate change," said Tasian.
With worldwide temperatures already regularly higher in recent years than the 20th century average, and more warming expected in years to come, Tasian said experts believe that kidney stones may become more common.
"Kidney stone prevalence has already been on the rise over the last 30 years, and we can expect this trend to continue, both in greater numbers and over a broader geographic area, as daily temperatures increase," said Tasian.
Source: ctv news