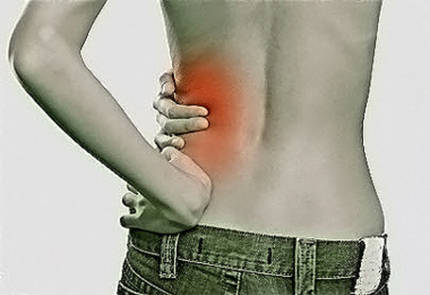 PKD describes kidney cyst grows and increases, causing kidney damage and declined kidney function. In addition, many other symptoms like anemia, swelling and high blood pressure can appear. Then, if cyst grows to 10 cm, what symptoms will occur?
1. High blood pressure
Due to increase and growth of cyst, kidney and other parts in body can be suppressed, especially blood vessels. In this way, pressure in blood vessels can be enhanced, leading to high blood pressure. The bigger and more kidney cyst is , the higher blood pressure is. As for 10 cm cyst, it is very large, causing high blood pressure for patients.
2. Pain in back
Due to big cyst in kidney area, tissues or organs surrounded by cyst can be affected and damaged, resulting in pain in back.
3. Blood in the urine
Just as balloon is very easy to break when it is big enough, 10 cm cyst can be very pone to rupture, too. If it happens, bleeding can appear. In this case, these blood can flow away through urine, forming blood in urine.
4. High creatinine level
As is known, creatinine level is an indicator of kidney function. The more serious kidney function is, the higher creatinine level is. As 10 cm cyst is very big to damage kidney, kidney function can be affected. In this way, kidney can't remove much creatinine from body, leading to high creatinine level.
Patients with 10 cm cyst on kidney are very likely to have the above symptoms. If you are a patients with PKD with the above symptoms, it means that your cyst grows very largely, and it is very necessary for you to get timely and effective treatment. Any question, or want to know more information, contact us freely any time. We are very pleased that we can give you some effective suggestions.
Source: Kidney therapy