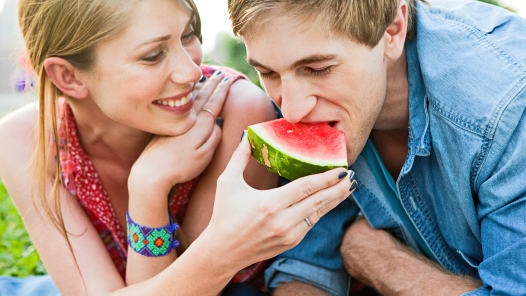 The summer just got hotter. The humble watermelon in your neighbourhood fruit market not only helps you shed weight, improve circulation or lower blood pressure, it can also boost your sex drive!
According to a recent study by Italian researchers, citrulline amino acid in watermelons improve blood flow and can alleviate erectile dysfunction.
Our bodies use citrulline to make yet another amino acid called arginine, which has viagra-like effect. Arginine boosts nitric oxide which relaxes blood vessels – the same basic effect that viagra has.
Extra nitric oxide can also help treat angina, high blood pressure and other cardiovascular problems, the study noted.
The juicy fruit is 92% water, 8% sugar, a great source of vitamin C and only 71 calories per serving.
Source: hindustan times