Do you feel drained out and completely exhausted during the day no matter what you do?
Sometimes, it's just the simple lack of energy that could be causing exhaustion and the over-tired feeling. All you need to do to correct the problem and keep your energy levels high is follow these energy boosting tips.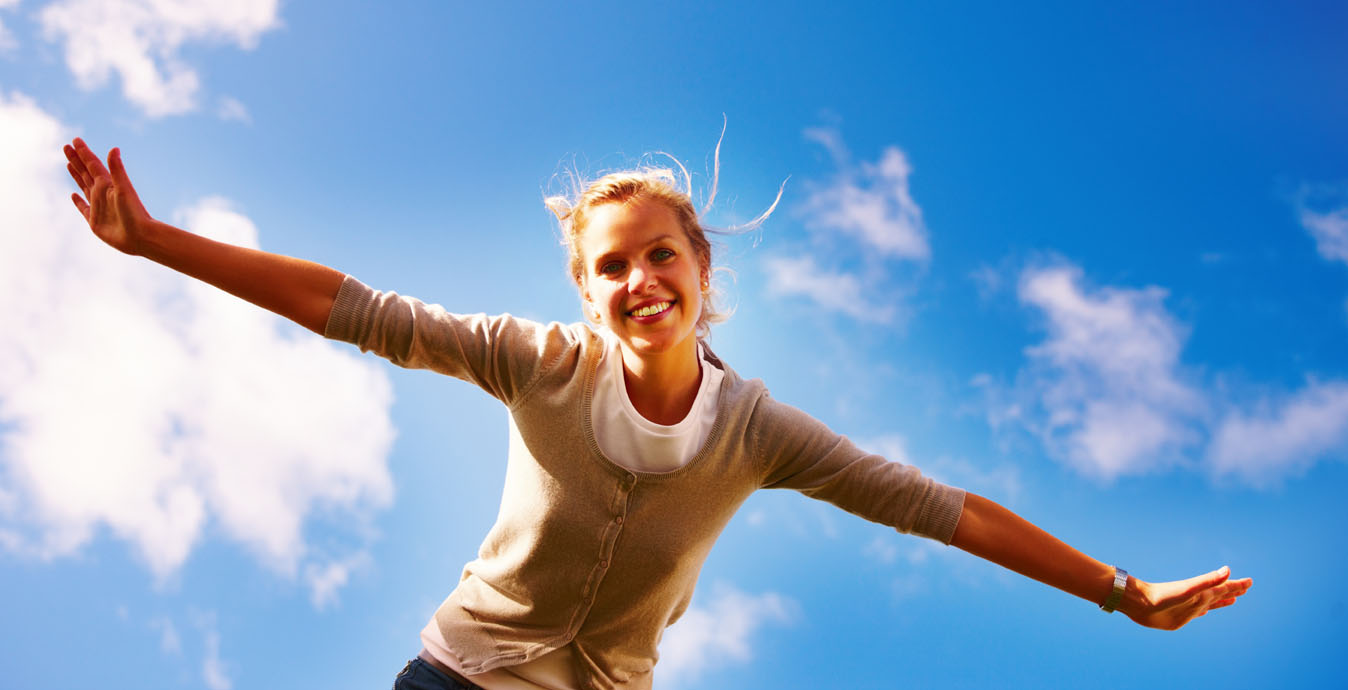 Never skip breakfast: Being the first meal of the day, breakfast is the key determinant of your overall energy level throughout the day. When you skip your breakfast, your body slows down your metabolism to conserve energy. And without any readily available source to derive energy from, the brain signals various energy-related processes to slow down, making you feel energy-deprived. Therefore, it is extremely important that you eat a heavy breakfast packed with carbohydrates and proteins.
Have a balanced diet: Having a heavy breakfast doesn't mean you should skip your lunch or any other meal for the day. But you need to control portion size and type of food you eat. Apart from carbohydrates and proteins, ensure that you include a lot of fruits like bananas, apples and berries in your diet. In fact, there are a lot of energy boosting foods like eggs, whole cereals, oats and nuts that you cannot afford to miss out if you constantly keep feeling low on energy.
Exercise: Without boosting your metabolism with physical activity, no matter what you eat you'll feel lethargic. Whether it's an early morning jog or an evening stroll in the park, any form of physical activity is good for your health and can boost your energy.
Drink more water: Sometimes, not drinking enough water could make you feel drained out and even dizzy. Water is required by all metabolic reactions of the body. So if the cells do not get enough water, the brain will automatically not allow you to be energetic. It is suggested that 7-10 glasses of water must be consumed by everyone. But, your water requirement will vary depending on your daily physical activity.
Don't be stressed: Stress has the ability to lower both physical and mental energy, so lowering stress is the most crucial strategy you need to implement if you want elevated energy levels. Deep breathing, listening to good music, watching a good movie or meditating are some good ways to de-stress that you can try.
Cut down the vices: Alcohol and cigarettes might rev up your mood and energy levels for a short period of time but that state will not persist forever and it will instead make you feel even more energy-deprived the next day. So, quit smoking and drink moderately, if you cant avoid it completely.
Surround yourself with cheerful people: We all know that negative emotions like anger, jealousy, fear and frustration just adds up to stress, blocking the positive energy flow. But what we forget is that just as there are people around us who bring our energies down, there are people who can help us regain them. Instead, we just cut ourselves from people who actually boost our energy. So the next time you're feeling tired and exhausted, meet your friends, plan a short trip with them or just talk to them, and you'll feel much better.
Source: the health site