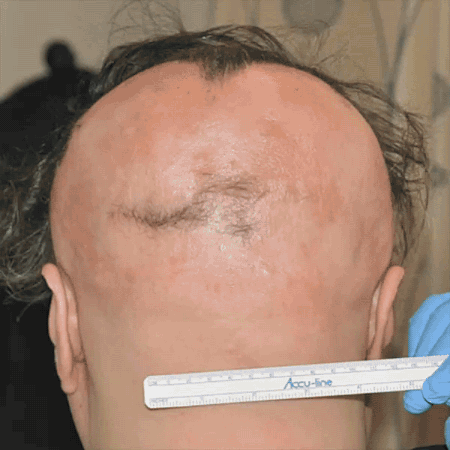 Researchers from the Columbia University have restored hair in patients suffering from alopecia areata – a common autoimmune disease that causes hair loss. They identified the immune cells responsible for destroying hair follicles in people with alopecia areata.
They tested an FDA-approved drug that eliminated these immune cells and restored hair growth in some patients. Each patient experienced total hair re-growth within five months of the start of treatment.
"If the drug continues to be successful and safe, it will have a dramatic positive impact on the lives of people with this disease," said lead researcher Raphael Clynes from the Columbia University Medical Center (CUMC).
In the current study, the team first studied mice with the disease and identified the specific set of T cells responsible for attacking the hair follicles. Further investigation revealed how the T cells are instructed to attack and identified several key immune pathways that could be targeted by a new class of drugs, known as JAK inhibitors.
Two FDA-approved JAK inhibitors ruxolitinib and tofacitinib were able to block these immune pathways and stop the attack on the hair follicles. Together with Julian Mackay-Wiggan, director of the clinical research unit in department of dermatology at CUMC, researchers initiated a small clinical trial of ruxolitinib in patients with moderate-to-severe alopecia areata.
In three of the trial's early participants, ruxolitinib completely restored hair growth within four to five months of starting treatment and the attacking T cells disappeared from the scalp. Alopecia areata can occur at any age and affects men and women equally.
The results appeared online in the journal Nature Medicine.
Source: first post