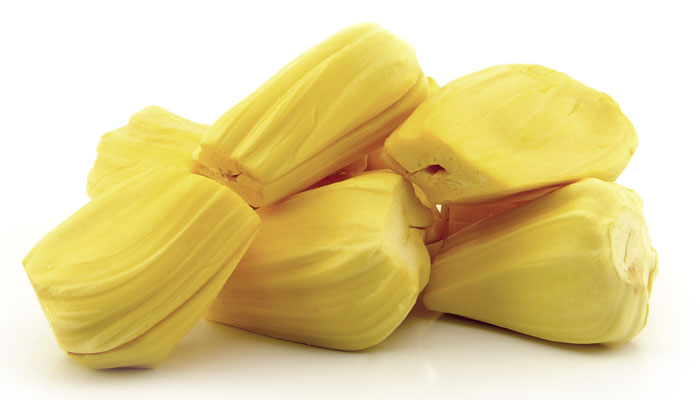 Jackfruit, one of the tropical fruits available is both delicious to eat and even has a sweet taste. It is also rich in energy, dietary fiber, minerals, vitamins making it one of the most healthy summer treats to relish.
Jackfruit has many health benefits. Here are some:
Immunity: The fruit contains an excellent source of Vitamin C antioxidants which helps in building immune system in order to protect against common diseases such as cough, cold and flu.
Energy: It contains a good amount of carbohydrate, calorie and simple sugar like fructose and sucrose, providing a quick boost of energy. Also, it has no cholesterol content which makes jackfruit a healthier food option.
Maintains Blood Pressure: The good amount of potassium contained in the fruit helps to lower high blood pressure and also reduces the risk of stroke and heart attacks.
Improves Digestion: Jackfruit is good for digestion and prevents constipation because of the good amount of dietary fiber in it, making it bulk laxative.
Colon Cancer: The dietary fats contained in the fruit helps to clean toxins from the colon. Thus, it reduces the effects of toxin in the colon and protects from colon cancer.
Good for Eyes: Jackfruit contains Vitamin A, an important nutrient for eye health. It increases vision and protects from free radicals. As this fruit is a rich source of antioxidants, it is highly effective in preventing degeneration of the retina.
Source: zee news