The World Health Organization (WHO) calls the outbreak of Ebola in West Africa an international emergency, and officials say the spread of the disease demands a massive, coordinated response.
The outbreak affects Guinea, Liberia, Nigeria, and Sierra Leone. These countries have reported 1,070 confirmed cases, 436 "probable cases," and 932 deaths through Aug. 4, according to the WHO.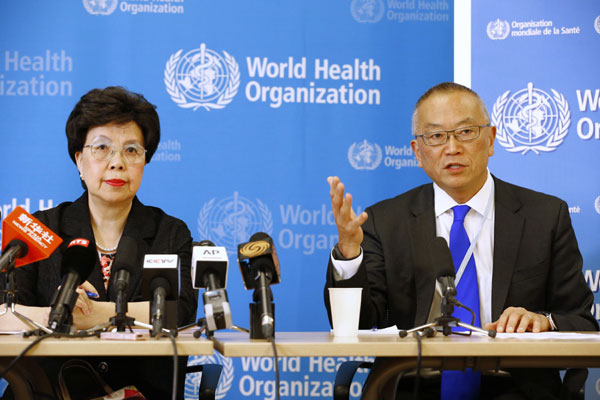 Largest Outbreak Recorded
Following a 2-day teleconference, WHO announced there is now a risk that the disease could spread to other countries. It says the spread of the virus is being worsened by inadequate health facilities in affected countries. Experts say this is the largest Ebola outbreak ever recorded.
WHO has made several recommendations for affected countries. It calls on each head of state to declare a national emergency and personally address the nation to update the population and outline what measures will be taken to control the situation.
It also calls on them to put in place national disaster and emergency management programs, provide good quality clinical care, and improve the safety and protection of health care workers.
Screening Travellers
It also recommends that affected countries should screen anyone trying to travel abroad for Ebola if they have unexplained symptoms consistent with the disease. What's more, anyone who might have been exposed to Ebola should be banned from leaving those countries, unless they're travelling under proper medical supervision.
The WHO says there should be no general ban on international travel or trade. The director general of the World Health Organization, Margaret Chan, told a news conference: "The declaration of a Public Health Emergency of International Concern alerts the world to high vigilance for possible cases of Ebola Virus Disease." But the announcement "by no means implies that all countries, or even many countries, will see Ebola cases."
Low Risk in U.S.
The CDC says the risk of an Ebola outbreak in the U.S. is low. "The standard, rigorous infection control procedures used in major hospitals in the United States will prevent spread of Ebola," the CDC told.
"In the past decade, the United States has had five imported cases of hemorrhagic fevers – one of Marburg and four of Lassa, both viruses that are similar to Ebola. Each time, the American public health system identified the cases and through thorough infection control procedures, prevented anyone else from becoming ill.
"The best way to protect Americans is to stop the outbreak in West Africa," the CDC says. "We know how to control Ebola. Previous outbreaks of Ebola virus disease have been contained by patient isolation, rigorous use of infection control measures in hospitals, intensive and thorough tracing of those who came into contact with the patients, and community education."
Source: web md