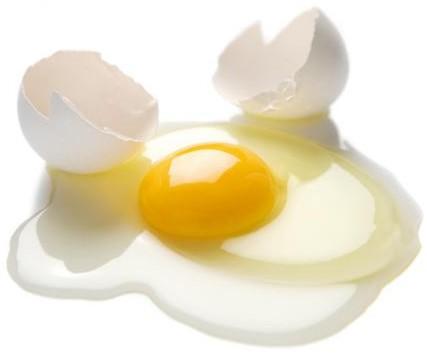 Stretch marks are those whitish-bluish lines on our skin which often are a result of sudden growth, weight loss or stretching of the skin. Most people have stretch marks on their body, especially around the buttocks, arms and thigh area. After pregnancy, many women also have these marks around their belly region. Though you cannot completely do away with stretch marks, one way to lighten them is by applying egg white.
Egg white helps in fading away those ugly lines as it is rich in protein. Our skin too is made up of protein and when nourished with it, it goes back to its healthy state. Here's how to use it.
Steps:
Get the white of two eggs (you can take more depending on the areas you wish to apply it on).
Whip them properly to get a thick paste.
Now apply it on the stretch marks, make sure it is a thick layer.
Leave it to dry.
Later, wash the area with lukewarm water.
You need to keep the area well-moisturised, so apply olive oil or a good moisturiser.
Use this paste once a week to see visible results.
Remember, your skin takes time to heal, so do not discontinue it after a week or two. You will start seeing results within a month for sure. If you are not too fond of using egg whites, here are some more home remedies to fade them away. You may also like to read a few myths about stretch marks and these cosmetic options to treat them.
Source: The health site