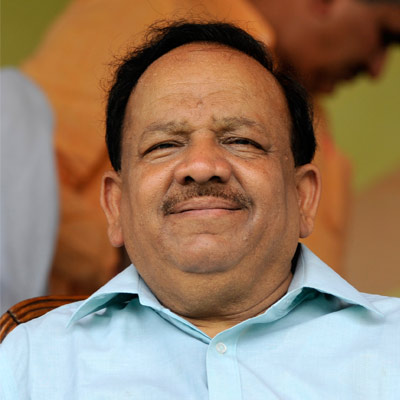 Holding Medical Council of India (MCI) responsible for the deterioration in standard of medical colleges, Union Health Minister Harsh Vardhan today said senior doctors should promote values which formed part of medical community in earlier generations. "They (MCI) have not fulfilled their task," the Minister said as he referred to the general perception that the quality of medical colleges were not up to old standards.
"It was therefore up to senior doctors to continuously promote the values which formed part of the medical community in earlier generations," he said during his visit to Safdarjung Hospital. "All doctors should consider themselves privileged to be able to serve their families as well as society. The greatest challenge for a doctor is to be a good human being," Vardhan said.
The Health Minister who visited the RML Hospital and AIIMS over the past two days asked the medical community to begin a process of introspection without which they cannot hope to conquer disease. "We conquered polio by tapping the best in people, and I am sure we can do it in the case of meeting all the Millennium Development Goals before the target date," he said.
The Minister also asked doctors to promote rational use of essential drugs. "Young doctors should be trained in this principle which has been recommended by WHO. Patients should be administered drugs appropriate to their clinical needs in doses that meet their requirements. However, the present culture seems to be to write out medicines without thought to their justifiability," he said.
He instructed the Medical Superintendent of Safdarjung hospital to initiate the process of training of junior doctors about rational use of drugs as soon as they join hospitals.
Source: daily news and analysis