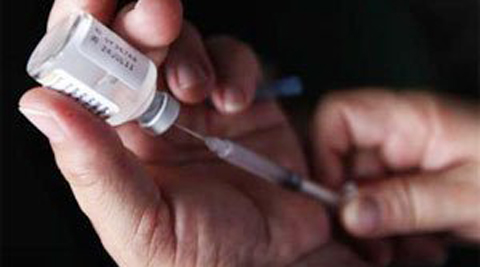 India introduced 4 new vaccines as part of the Universal Immunization Programme on Thursday. Three new vaccines were introduced for children to fight the menace of rotavirus and rubella.
For adults, a vaccine to combat Japanese Encephalitis was introduced, especially in high-priority districts.
Speaking on the new development, Prime Minister Narendra Modi assured that the government will ensure that the benefit of vaccination reach all sections of the society. The PM also said that the vaccines have been introduced with the purpose of reducing child mortality by two-thirds.
The move was welcomed by health authorities across the country. Vice-president of the Public Health Foundation of India, Ramanan Laxminarayan said that the new vaccines will enable the government to save the lives of thousands of children. Laxminarayan also said that significant efforts are also being made on the part of the government to increase maximum vaccination coverage. Laxminarayan also termed the development as a huge success in child health.
Convener of the encephalitis eradication movement, Dr RN Singh has also expressed gratitude to the government for taking his appeal into account. Singh, a private practitioner based in Gorakhpur had written a blood-letter to the Centre on July 25 last year informing the Centre about the three major steps that the Centre must take to prevent and control the disease which claimed hundreds of lives in eastern UP, and to ensure rehabilitation of the already affected children
Source: IBN