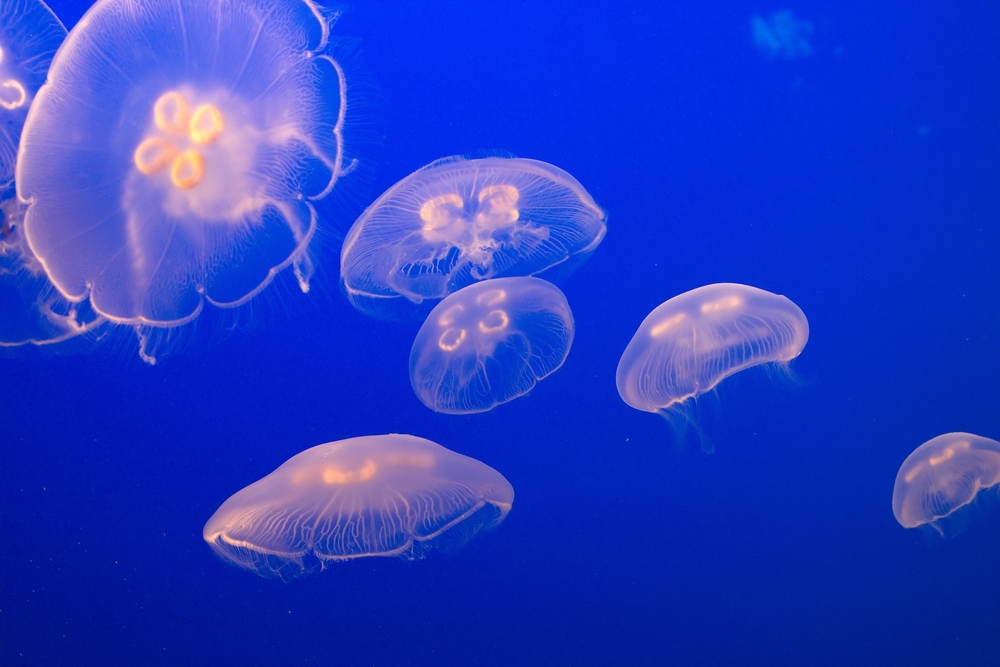 Move over Brawny, there's a new product in the works with the strength to get the job done, and it comes from the sea. Cine'al Ltd., an Israeli nanotechnology start-up, is developing a line of super-absorbing products made from jellyfish.
Jellyfish populations worldwide have been exploding in recent years, and the creatures are expected to be one of the few winners of the warming oceans brought about by climate change. They present a real problem: In 2013, a cluster of jellyfish temporarily shut down a nuclear reactor in Sweden after they were sucked into a cooling pipe. However, until now, very few useful purposes have been found for jellyfish.
Enter a second conundrum: Absorbent products such as diapers, medical sponges and feminine pads contain synthetic super-absorbing polymers that take hundreds of years to break down in landfills. These same products made with jellyfish biodegrade in less than 30 days, and they soak up twice the mess, the Times of Israel reports.
A Double Scourge
Cine'al's product was inspired by research conducted at Tel Aviv University, which harnessed jellyfishes' ability to absorb high volumes of liquid without deteriorating. By breaking down jellyfish flesh and adding nanoparticles (for antibacterial properties), researchers created a material they call Hydromash, which can be used as an absorbent material in diapers, toilet paper, medical sponges and tampons.
In the United States, a 1998 study from the Environmental Protection Agency found that 3.4 million tons of diapers entered landfills in that year alone. Cine'al's president Ofer Du-Nour is thus hoping his product will kill two birds with one stone.
"There are too many jellyfish in the sea, and too many Pampers in landfills. Cine'al may have the ultimate answer to both those issues," Du-Nour told
It's unclear when, or if, these jellyfish products might arrive in the aisles of supermarkets. According to Green Prophet, Cine'al is currently discussing building manufacturing plants in Korea and South Carolina — where jellyfish fishing operations are already going strong.
Source; Discover