Healthy Breakfast
Your breakfast must contain carbohydrates, fibers and some proteins. The number of meals that you can create using these "ingredients" is virtually limitless. We are presenting you some of the foods that are proven to be an excellent choice when it comes to breakfast.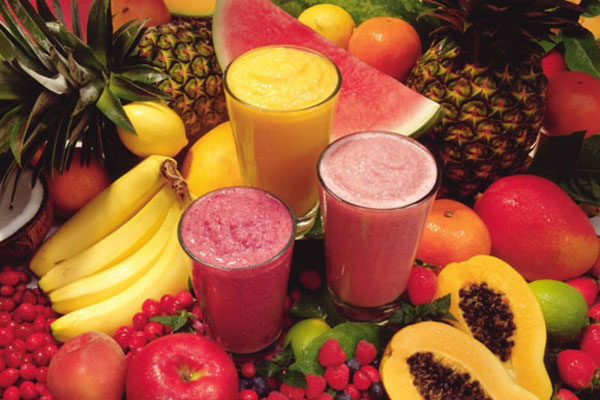 Wheat germ
Although this food may not sound attractive the health benefits that you will experience by consuming it will surprise you. According to some researches two tablespoons of wheat germ contain around 10 to 15 percent of the recommended daily dose of vitamin E and around the same amount of the recommended daily amount of folic acid.
Vitamin E cannot be found in all food and that's why it is recommended to use food like wheat germ every once in a while. Besides in wheat germ, vitamin E can be found in nuts and seeds. Wheat germs don't have strong taste which makes them easy to combine with different types of food. Just remember to sprinkle some wheat germ in whatever you are having for breakfast.
Oatmeal
Oatmeal is a popular choice for many people that are following healthy diets and practice healthy lifestyle. They are rich in beta-glucan – a type of fiber that helps in cholesterol regulation. According to many experts in the field of nutrition, people who consume beta-glucan on regular basis have higher levels of good cholesterol and lower levels of bad cholesterol.
Furthermore, oatmeal contains omega 3 fatty acids, potassium and folic acid. Oatmeal can be prepared in 10-15 minutes and although there are many types of oatmeal each of them is useful only if it doesn't contain extra sugar.
Eggs
For years, eggs were on a blacklist for those who were afraid of the level of cholesterol in their bodies. One egg meets about 50% of the recommended daily dose of cholesterol.
But, eggs also contain proteins and vitamin D. So, eggs are great source of lean proteins but you should be aware of the amount of eggs you eat.
Almond Butter
Those who are still skeptical of the benefits of eggs can always try almond butter. This is another great source of proteins. It doesn't contain any saturated fatty acids and you can always use it with some fruit like bananas or apples.
Almond butter is similar to peanut butter but it is a better choice for those look for a product with less saturated fat and those who have allergic reactions to peanuts.
Orange Juice
A fresh orange juice is always a great idea for breakfast. This is one of the greatest natural resources of vitamin D. This vitamin lowers the risk of occurrence of depression, osteoporosis, cancer and many other diseases.
However, you should not drink more than one glass of juice during the breakfast because this juice contains high amounts of sugar and calories. Don't forget that juices are not a replacement for full fruits, so consume fruits in their natural form too.
Source: secretly healthy