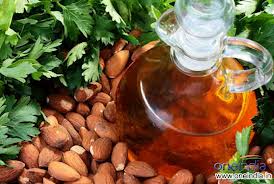 Deficiency of vitamins can cause many health problems. So, for proper growth and development of the body it is crucial to eat vitamin rich foods. There are many vitamins like A, C, E, D, B12, B11 etc that have many health benefits. However, vitamin E is very important for your body.
Vitamin E is an anti-oxidising agent that helps overcome vitamin deficiency related health disorders. There are many health benefits of vitamin E. The powerful antioxidants in vitamin E rich foods removes free radicals on the body that can damage the body and lead to several diseases.
Vitamin E rich foods are also good for your skin. It reduces cellular ageing, prevents blood clotting and protect lungs from pollutants. Foods rich in vitamin E also benefits the health as it boost up immune system, fights cancer, diabetes and also protects the heart from cardiovascular diseases.
There are many vitamin E rich foods that are easily available in the market. Introducing them in your diet can be one of the best ways to get the required vitamin supplements. Green vegetables like broccoli, spinach, dandelion greens, fruits like mangoes, nuts like peanuts and pistachio are vitamin E rich foods that are healthy for you. Lets check the list of healthy vitamin E rich foods that you must include in your diet to overcome problems.
Source: bold sky