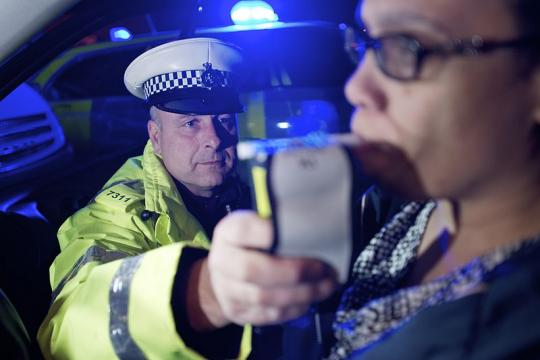 Two Canadians of Indian origin have developed a device that detects marijuana in a person's breath. Police say it helps to find if a driver is high on the contraband drug.
Vancouver-based Kal Malhi, a former officer of the Royal Canadian Mounted Police (RCMP), the federal police force, has joined hands with Indo-Canadian radiologist Raj Attariwala to develop the device called "breathalyzer" for the police.
A report in the Globe and Mail said Malhi, who worked in the drug investigation branch of the RCMP for four years, believes police badly need a tool that makes it easier to tell if a driver is high.
The breathalyzer is a hand held device that provides accurate reading of marijuana in a person's breath, says the report. They have applied for the patents of the device and it may take an year before they get it.
"I think it's more necessary across North America now than it was before, because we're going through a system when it comes to marijuana, where marijuana is being made readily available across our societies," Malhi was quoted as saying by the paper.
Colorado and Washington states of teh US have legalised marijuana. So, also the Canadian department of health has allowed medical use of marijuana.
A family doctor can, under certain circumstances, prescribe a dose of up to five grams of marijuana a day (safe dose is 400 mg of Cannabis that contains less than nine percent THC) and should be bought from licensed growers.
After leaving the federal police force in 2011, Malhi reportedly decided to develop the Cannabis Breathalyzer. This test has a major advantage – it can show if a person has smoked marijuana in the past two hours.
According to the report in the Canadian daily, "In saliva and urine tests, marijuana can be detected if it's been smoked at any point within 72 hours, long after the high has passed."
"Trying to prove a driver is still high when they've gotten behind the wheel," Malhi said, "can be frustrating for police."
"It's largely based on observations you make of the person. And the observations aren't so obvious for drugged drivers as they are for drunk drivers," explains Malhi.
Source: healcon