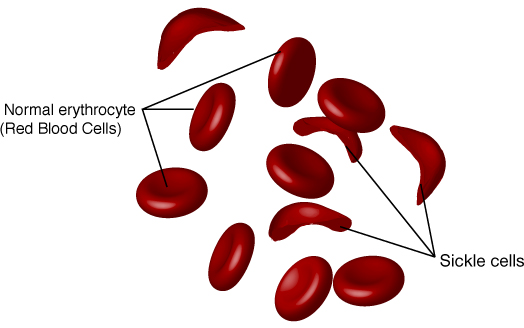 This portable diagnostic kit, a lab-on-a-chip, could be used even by untrained health workers.
The team from the Indian Institute of Technology-Powai, (IIT-P) – Debjani Paul, Ninad Mehendale and Ammar Jagirdar said they will make full use of the rising penetration of mobile phones in India to extend their data processing, sharing and imaging prowess to craft inexpensive diagnostic kits for sickle cell anemia.
Paul and her team is planning to develop a microfluidic chip which can be combined with a mobile phone-based diagnosis platform and used by relatively untrained health workers in rural areas to diagnose sickle cell anemia.
This disorder is widely seen in tribals in the remote regions of states like Madhya Pradesh, Odisha, Chhattisgarh, Jharkhand and Andhra Pradesh.
Paul said that around five percent of the children affected by sickle cell disease (SCD) die before they reach the age of two. At present, the doctors detect this disease in clinical settings by techniques such as hemoglobin electrophoresis, high-performance liquid chromatography, etc. These techniques are pretty costly.
Paul added that they are planning to develop the kit over the next 18 months. The project proposed by Paul and her students of the Institute's Department of Biosciences and Bioengineering received a Grand Challenges Explorations grant in June.
Source: delhi daily news