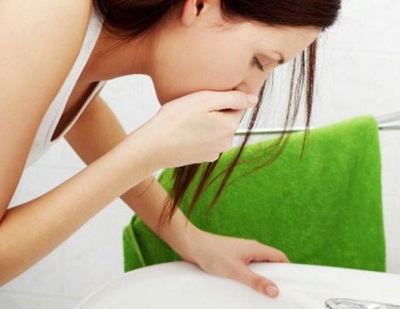 Nausea is a sensation of discomfort in the stomach. It has lots of possible causes like stomach infection, weakness, depression, anxiety etc. It is common in pregnant women. Nausea sometimes precedes vomiting. But it is a part of pregnancy. It is believed to be normal. And it can be controlled from getting severe. There are some simple home remedies which can help control the discomfort.
# Sucking a lime or peppermint sweet :- These give a feeling of relaxation to your mind and calm you down.
# Sipping iced cold tea
# Drinking herbal tea such as light tulsi/mint tea without sugar or milk
# Strong ginger flavour or powdered ginger
# Eat some protein snack before retiring to bed at night
# Put one teaspoon of apple cider vinegar in a cup of lukewarm water and drink in the morning on an empty stomach.
# Eat Saunf or aniseed
Source: the med guru