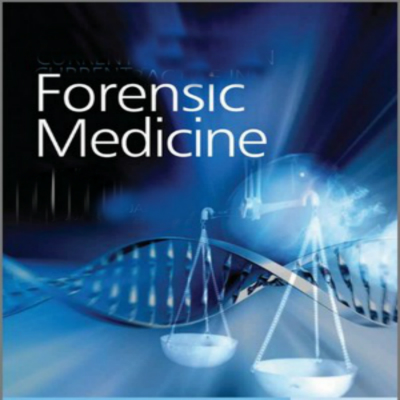 The Nagpur bench of Bombay High Court has directed the Medical Council of India (MCI) to review the curriculum of forensic medicine in the MBBS course and find out if any revision of the curriculum is needed.
Peeved by the "inadequate and irrational" curriculum of forensic medicine in the MBBS course, a Sevagram-based doctor Indrajit Khandekar had approached the judiciary seeking its immediate revamp.
Dr Khandekar, who is in-charge of Clinical Forensic Medicine Unit (CFMU) and associate professor at Mahatma Gandhi Institute of Medical Sciences (MGIMS) in Sevagram (Wardha), had challenged the existing syllabus before the Nagpur bench of Bombay High Court on the ground that it has no provision for bedside practical teaching of clinical forensic work and forensic postmortem (FPM) work like other clinical subjects. The plea was based on a 464-page study report of the petitioner.
In an order issued on March 13, a division bench comprising Justice B P Dharmadhikari and Justice P R Bora directed the MCI that they shall look into the suggestions given in representation made by the petitioner for revamping the curriculum of forensic medicine in accordance with law and to proceed further and find out whether any revision of the curriculum is necessary or not.
The petitioner's counsel Anil Kilor had contended that because of lack of bedside practical teaching of medico-legal aspects half-baked and inadequately trained MBBS doctors are being produced in the country.
"Government expects all types of medico-legal work (MLW) from such doctors when they join as Casualty Medical officer (CMO) or Medical Officer after completion of MBBS degree. A quality medico-legal work cannot be expected from such pseudo-experts. That's why at present quality of medico-legal work in the country is very poor and abysmal which helps in acquittal of accused in majority of cases and also leads to miscarriage of justice," the counsel argued.
According to the petitioner, there are instances where judiciary has passed strictures against doctors and even government has taken serious actions against doctors for poor quality of medico-legal work.
"But, unfortunately all concerned agencies including government never tried to correct the actual reason — i.e., only theoretical teaching of forensic medicine and lack of bedside practical teaching — behind this. Till the curriculum is amended and properly implemented no one should expect good quality of medico-legal work from the doctors," said Dr Khandekar.
Kilor further pointed out shortcomings in medico-legal examination in assault cases, recording of dying declaration, sexual violence exam, injury report preparation, age estimation, alcoholic and weapon exams, burn and dowry cases including postmortem exam etc.
According to Dr Khandekar, the key reasons for the poor quality of medico-legal work are production of half-baked and untrained doctors by the MCI; allowing such untrained doctors by the government to do medico-legal work; and private medical colleges not allowed to do postmortem exam.
Dr Khandekar suggested that functional forensic autopsy and clinical forensic medicine units (CFMU) should be set up in every private and govt medical college; clinical forensic and forensic autopsy posting schedule should be provisioned in the syllabus itself for bedside practical teaching like other 15 clinical specialties and all medico-legal work of casualty, trauma centre and hospital should be handed over to the department of forensic medicine under CFMU.
He further suggested compulsory internship in CFMU and autopsy units for a period of one month; optimum teacher student ratio for bedside practical teaching; provision for court visits for MBBS students in batches; and teaching of the subject should be taken up in the later part of the clinical years.
Source: India Medical Times