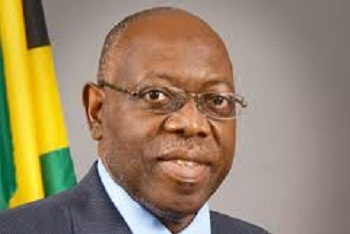 Jamaica's minister of health, Dr Fenton Ferguson, says that discussions are underway to facilitate the seamless movement of nurses throughout the Caribbean in order to address needs in various areas.
The aim is to address imbalances, which challenge the delivery of quality healthcare in each territory.
Ferguson, who was addressing the opening ceremony of the 41st annual general meeting of the Regional Nursing Body in Kingston on Tuesday, said that, while there is an overall shortage of nurses throughout the region, particularly in specialist areas, there is an oversupply in some territories, and in some categories.
"We have opened discussions aimed at tapping into this pool of available nursing resources and have a situation where there can be a seamless movement of the talent, between territories, that it will fulfill identified needs, and address the imbalance," he stated.
Ferguson said more on this development will be announced at a later date.
He said that as far as Jamaica is concerned, "I have directed that we limit looking extra-regionally for nurses at this time, except for those instances when we need specialist skills that are not available locally."
The health minister said the government does not have the capacity to absorb the number of nurses that are produced by the various institutions each year.
"Even though the private sector is responding, we still have some issues… we are of the view that at this time, we must look internally, to ensure that those persons who are unemployed, we must create opportunities for them," he said.
Ferguson said that his vision for Jamaica is the creation of a healthcare delivery system that will become the hub for the Caribbean, and be a major player, in the Americas.
In her address, chair of the Regional Nursing Body, Elnora Warner, explained that the body was established to set and maintain standards of nursing education and practice in member territories, through regional cooperation, with the expressed purpose to raise the standard of nursing service to the people of the Caribbean Community (CARICOM).
Source; caribbean news now