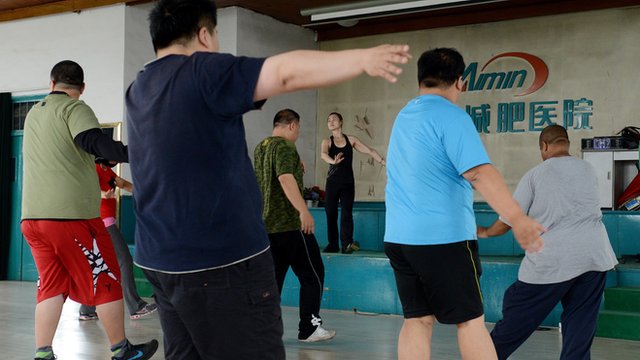 Nearly 12 percent of Chinese adults (about 113.9 million people) are suffering from diabetes, according to a new study published in the Journal of the American Medical Association (JAMA) on Tuesday.
Based on nearly 99,000 samples taken in 2010, the study estimates that 11.6 percent of Chinese adults are diabetic, making China's rate of prevalence of the disease the highest in the world.
"The prevalence of diabetes has increased significantly in recent decades and is now reaching epidemic proportions in China," the researchers write.
JAMA notes that diabetes rates in China have risen dramatically over the past decades. While less than one percent of the Chinese population was diabetic in 1980, that number rose to 5.5 percent in 2001, 9.7 percent in 2007 and 11.6 percent today.
The JAMA study also indicates that the prevalence of the disease has increased as economic development has given way to overweight and obesity. "Diabetes is a societal and a health care challenge due to complex interplays among genetic, perinatal, lifestyle, and environmental factors, to name but a few. Rapid modernization has resulted in an obesogenic environment characterized by food abundance, physical inactivity, and psychosocial stress," Dr. Juliana Chan of the Chinese University of Hong Kong writes in an editorial accompanying the report.
Only one in three patients was aware of his or her condition, and a mere one in four received treatment. "Even when the individual becomes aware of his or her risk conditions, the health care systems in many developing areas are not designed to manage and support a person's multiple health needs for 30 to 40 years or more," Chan added.
According to the International Diabetes Federation, more than 371 million suffer from diabetes worldwide, and 4.8 million people died of the disease in 2012. The new JAMA data suggest that China has a higher diabetes prevalence rate than even the U.S., where 11.3 percent of adults suffer from the disease.
"Diabetes in China has become a catastrophe," Paul Zimmet, honorary president of the International Diabetes Federation, told Bloomberg. "The booming economy in China has brought with it a medical problem which could bankrupt the health system. The big question is the capacity in China to deal with a health problem of such magnitude."
Source: huffington post