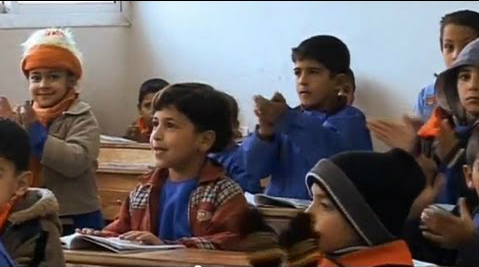 UNICEF is scaling up its support to conflict-affected communities in north-eastern Nigeria to improve health, nutrition, and water and sanitation services.
UNICEF has sent more than 1,000 basic health care kits to Borno and Yobe states, enough to cover the basic health needs of more than 400,000 people during a campaign this month. The kits were funded by the Bill & Melissa Gates Foundation.
At the same time, UNICEF is working to increase from 43 to 65 the number of primary health care centers it supports in the two states. The project integrates health services, nutrition and water and hygiene, with a focus on the most vulnerable mothers and children.
Attacks on health facilities, water points and farms have severely affected local communities, and particularly children, in Borno and Yobe.
UNICEF will procure essential medicines, medical supplies and equipment for the health centres, and help ensure the facilities operate six days a week to provide routine immunization, maternal health services and outpatient curative services.
The project also aims to treat 11,300 severely malnourished children in the two conflict-affected states, in addition to existing efforts to treat 200,000 children in a wider area of northern Nigeria this year.
UNICEF will further facilitate procurement for the construction of water and sanitation facilities around health care centres and in the communities.
"The humanitarian needs are huge and there are only few humanitarian actors on the ground," said Jean Gough, who heads the UNICEF Nigeria office. "Hundreds of thousands of people have fled the violence, often after losing their homes and their livelihoods. Access to food, health services and water is a major issue," she added.
The assistance was made possible with funding from the government of Japan, the EU and the Children's Investment Fund Foundation.
But considering the huge needs in the region, existing funding will be used up quickly and considerable fresh funding will be needed.
Last week, UNICEF also provided, three 2,000-litre tanks, blankets, mattresses, soap, and other basic items for the community of Chibok, Borno state, where 284 schoolgirls were abducted in April and May
Source: all africa