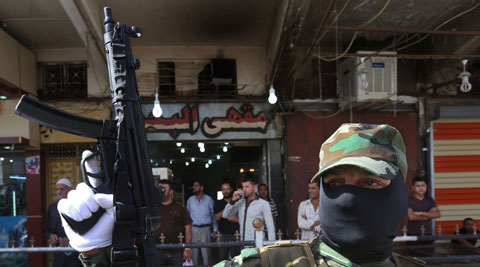 The crisis in Iraq is taking a toll on medical tourism with most hospitals reporting a slump in patients from West Asia. With the region contributing 25-35 per cent of international patients in cost intensive disciplines like cardiology, spinal injuries and oncology, experts say the sector could see a slump if the situation does not normalise.
Director of international business at the Rockland group of hospitals, Sunil Kapur, said, "There has been a dramatic drop in patients from not just Iraq, but also Syria and Iran. Where we would get five-eight patients every day, we are now getting one odd patient a week."
Explaining that the hospital was "anticipating a drop in the coming days", Anil Vinayak, director, sales and marketing, at Max Healthcare said, "We expect a drop in patients traveling from Iraq, if the situation does not improve soon. Patients are facing difficulty in getting flight tickets. Also, there are problems in getting a travel visa."
Hospitals that have a tie-up with the government of West Asian countries and treat patients funded by the state, have been particularly affected. "We have a tie-up with the government of Iraq where patients are screened and sent to us and their treatment is funded by the state. With the conflict situation, there has been a sharp decline in the state-supported patients," said Suchismita Roy, PR, Artemis Hospital.
Many hospitals say visa restrictions and security concerns in the region have forced them to stop sending Indian doctors there for periodical consultations. These outpatient consultations were used to acquaint the local population with Indian experts, and would help convince patients to travel to India for treatment. A senior administrative official at Fortis hospital confirmed that consultations of doctors in the region have been stopped from the first week of June.
Source: Indian Express