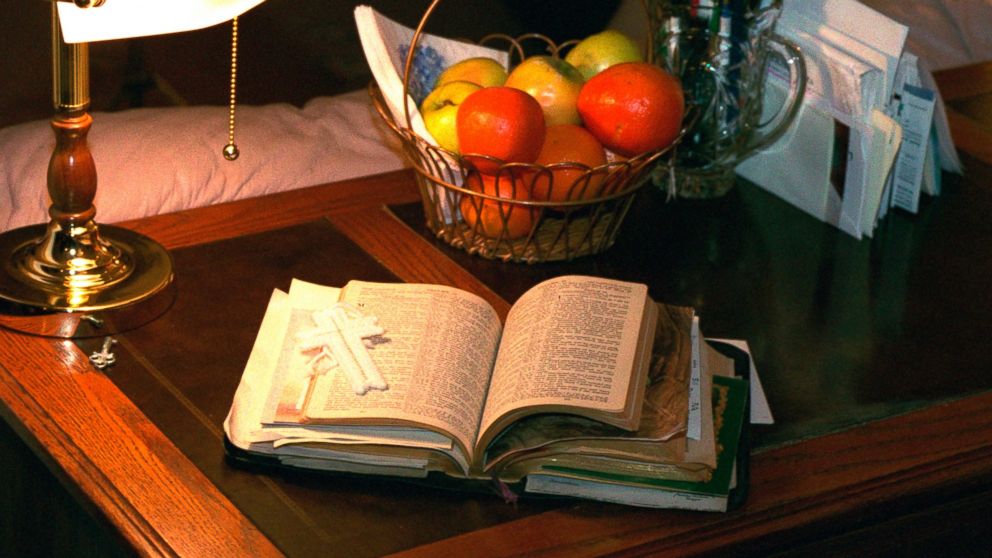 Some Christian participants say a trimmer waistline is just a side effect of a fast they do for religious reasons, but others follow 'The Daniel Plan' or the 'Daniel fast' to become healthier so they can better serve God.
Looking to slim down in the new year? Perhaps it's time you tried the "God diet."
Christians looking to strengthen their relationship with God and adopt a healthier lifestyle are seeking out diets and fasts inspired by the Biblical prophet Daniel.
In the Old Testament, Daniel, who was being held captive by the Babylonian king Nebuchadnezzar, decides not to follow the monarch's diet of wine and meat. Instead, he and his companions eat nothing but vegetables and drink only water for 10 days.
Daniel 1:15 states that, at the end of the period, the men looked healthier than those who had eaten the king's food.
"He understood God wanted him to live a healthy lifestyle so he could serve God no matter where he was located," reads the website for Rick Warren's official Daniel Plan. "Healthy living requires faith as the foundation, trusting that God's way is the best way, while following his prescription for your health."
Warren is the pastor of the Saddleback Church in Southern California. He and his mega-church advocate a long-term version of "The Daniel Plan," which begins with giving up proceessed foods, sugar, caffeine and alcohol for 40 days, according to The Atlantic.
His version of the Daniel diet, as outlined in his forthcoming book "The Daniel Plan: 40 Days to a Healthier Life," eventually permits followers to eat dairy and meat.
It also has a large online community to help followers remember "the essentials," namely faith, food, fitness, focus and friends.
Other versions of the Bible-based diet call for a 21-day fast modeled after Daniel 10:3, during which he abstained from bread, wine and meat.
This Daniel fast has been described as "a vegan diet with even more restrictions." Participants stay away from "pleasant foods" like breads, sugars and sweets, all animal products and alcohol.
"Fasting is for spiritual purposes, and when using the Daniel Fast you will benefit physically along with the benefits to your soul and spirit," Susan Gregory, the author of "The Daniel Cure: The Daniel Fast Way to Vibrant Health," writes on her website.
So are these so-called "God diets" work as a way to drop some unwanted pounds?
Sarah Neumann, of Ypsilanti, Mich., told The Atlantic that she followed the diet with her church a few years ago for religious reasons, and the weight loss was a secondary effect.
"Since the experience I've lost a lot of weight just from learning how to have more self-control," she said.
Registered dietician Leslie Bonci told The Atlantic that the faith element makes diets like the Daniel fast more successful.
"Everybody needs their dangling carrot," she said. "We don't always do 'I just want to eat better.' There has to be some other motivation. If that motivation is a higher power, fine."
Source: Daily News