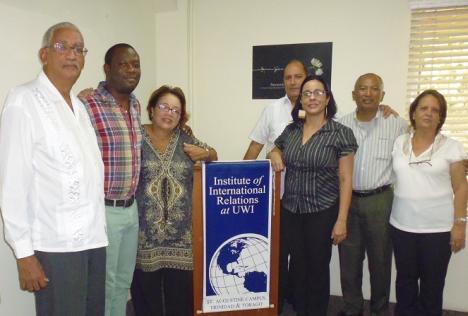 On June 24 and 25, representatives of the University of West Indies (UWI) and the University of Havana, Cuba, met at the Institute of International Relations located at the UWI's St Augustine Campus in Trinidad and Tobago to discuss "Development challenges and possibilities for a deeper integration".
This first workshop on Contemporary Caribbean was coordinated by Professor Milagros Martínez, chair of Caribbean Studies (Cátedra de Estudios del Caribe) at the University of Havana together with Dr Mark Kirton of the Institute of International Relations.
Participants debated major problems of the contemporary Caribbean, especially the challenges associated with small island developing states and the regional integration recent dynamics. The cases of Guyana, Suriname, Trinidad and Tobago and Cuba were specifically examined.
Source: caribbean news now