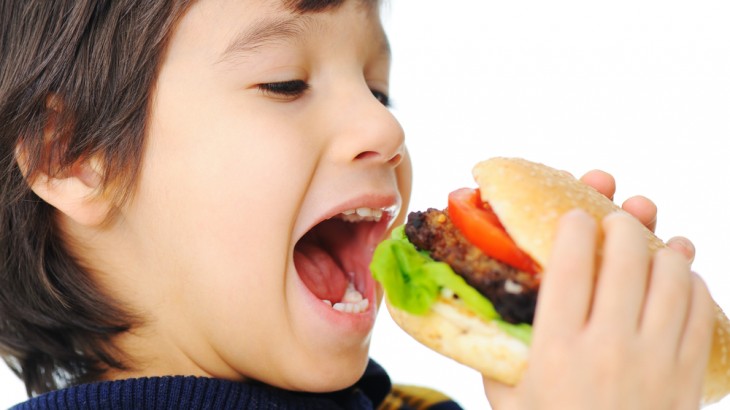 Grocery stores are now amassed with prepackaged meals claiming to suppress appetite and keep us feeling fuller for longer. But according to new research, these meals are unlikely to affect our overall calorie intake.
From a review of more than 460 studies, researchers from the University of Sheffield in the United Kingdom found little evidence of a link between how hungry we feel and the amount of calories we consume.
Study leader Dr. Bernard Corfe, from the Molecular Gastroenterology Research Group at Sheffield, and team publish their results in the journal Critical Reviews in Food Science and Nutrition.
In the United States, more than 2 in 3 adults and around one third of children are considered overweight or obese.
The primary cause of overweight and obesity is an energy imbalance – that is, more calories are consumed than the body uses, or "burns," which results in excess weight.
As such, eating a healthy diet and sticking to the daily recommended calorie intake – around 1,600-2,400 calories for women and 2,000-3,000 calories for men, depending on physical activity – are considered key for weight loss and maintenance.
Few studies found a link between appetite and calorie intake
Appealing to the the desire of many individuals to lose weight through dietary changes are prepackaged meals that claim to have appetite-modifying properties that keep us sated for longer, reducing the need to reach for the unhealthy snacks when hunger bites.
The new study, however, indicates there is no link between appetite and calorie intake, suggesting some food manufacturers may need to rethink their claims.
Dr. Corfe and colleagues came to their conclusion after conducting a review of 462 studies that assessed both appetite and calorie consumption.
The researchers found that only 6 percent of the studies reviewed made a direct statistical comparison between appetite and calorie intake, and only half of these studies found that self-reported appetite correlated with calorie consumption.
The team says these findings indicate that how hungry we feel has no effect on the amount of calories we consume – something that food manufacturers should take into consideration.
"The food industry is littered with products which are marketed on the basis of their appetite-modifying properties. Whilst these claims may be true, they shouldn't be extended to imply that energy intake will be reduced as a result.
For example, you could eat a meal which claims to satisfy your appetite and keep you feeling full up for a long period of time but nonetheless go on to consume a large amount of calories later on."
Dr. Bernard Corfe
Dr. Corfe says further research is needed in order to pinpoint precisely what does influence calorie intake; are environmental or social factors involved?
"This will be important to understand how obesity occurs, how to prevent it, and how we need to work in partnership with the food industry to develop improved tests for foods that are genuinely and effectively able to satisfy appetite," Dr. Corfe adds.
Source: http://www.medicalnewstoday.com/articles/313620.php