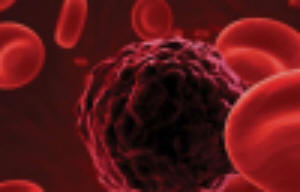 A gel form of a popular drug taken orally to prevent breast cancer has brought cheers for such patients as this can reduce the growth of cancer cells with minimum side effects.
Tamoxifen is an oral drug that is used for breast cancer prevention and as therapy for non-invasive breast cancer and invasive cancer.
Since the gel form of the drug is absorbed through the skin directly into breast tissue, blood levels of the drug are much lower and it minimises dangerous side effects like blood clots and uterine cancer, researchers said.
"Delivering the drug though a gel, if proven effective in larger trials, could potentially replace oral tamoxifen for breast cancer prevention and encourage many more women to take it," said lead author Seema Khan, a surgical oncologist from Northwestern University's Feinberg School of Medicine.
The gel was tested on women diagnosed with the non-invasive cancer ductal carcinoma in situ (DCIS) in which abnormal cells multiply and form a growth in a milk duct. Because of potential side effects, many women with DCIS are reluctant to take oral tamoxifen.
The new study involved 26 women, ages 45 to 86, who had been diagnosed with DCIS that was sensitive to estrogen. Half the women received the gel which they applied daily and half the oral drug, which they took daily.
The gel minimised exposure to the rest of the body and concentrated the drug in the breast where it is needed. "There was very little drug in the bloodstream in women who used gel which should avoid potential blood clots as well as an elevated risk for uterine cancer," Khan noted.
The paper was published in the journal Clinical Cancer Research.
Source; Business standard