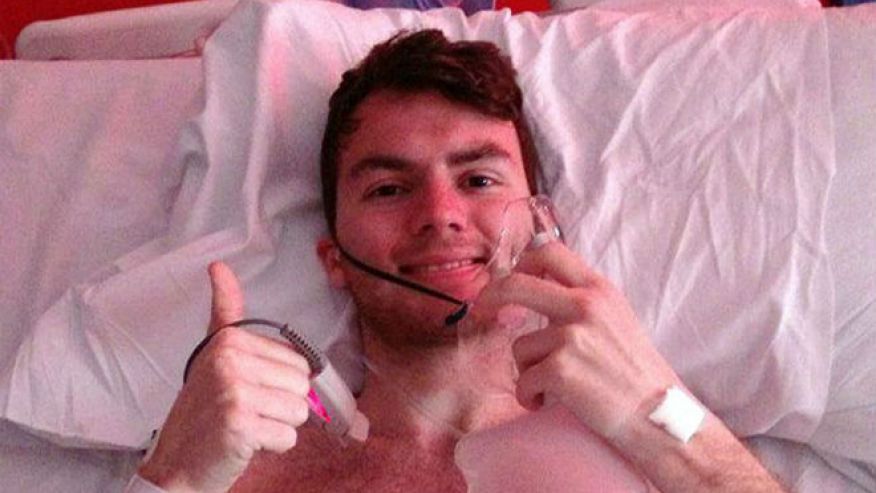 Comedian Ricky Gervais and singer Barry Manilow are among those paying tribute to a teenager from central England who inspired a nation to give 3 million pounds ($5 million) to support cancer research.
In a posting on his Facebook page, Stephen Sutton's mother said he died peacefully in his sleep Wednesday.
Using social media, the 19-year-old with incurable bowel cancer shared a list of the 46 things he wished to do before he died. Urging followers to support the Teenage Cancer Trust as they followed along, he went sky-diving, played drums before a crowd and hugged an elephant.
The page evolved, with Sutton's goal ultimately being simply to help others.
Prime Minister David Cameron, who had visited him in the hospital, praised his "incredible" efforts.