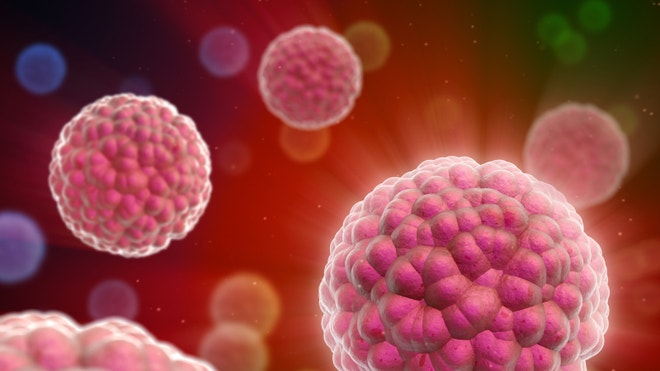 Height of some women may come to risk for developing cancer. A new study published in the journal Cancer Epidemiology, Biomarker's and Prevention indicates that taller women are at a greater risk to have some forms of the disease.
 "We didn't find much difference in heavy or lighter women, said" Dr. Thomas Rohan, in New York City.
In a 12-year study of 20,928 postmenopausal women, researchers noted that height was linked to breast, colon, endometrium, kidney, ovary, rectum, and thyroid cancers – as well as multiple myeloma and melanoma.
The taller the women were, the higher their cancer risk. Each 3.95 inch increase in height was associated with a 13 percent increased risk for developing any type of cancer, when researchers compared the heights of all women in the study. For example, a woman who was 5 feet 10 inches tall would have a 13 percent higher risk for cancer than a woman who was approximately 5 feet 6 inches tall.
Furthermore, some cancers were more strongly associated with height than others. For cancers of the kidney, rectum, thyroid and blood, women experienced a 23 percent to 29 percent increased risk with each incremental gain in height.
While researchers can't say exactly why the link exists, they have a few theories.
Another potential explanation may be related to environmental factors, such as childhood nutrition.  Increased energy intake during childhood is thought to influence adult height and may also impact certain systems in the body, according to Rohan.
"The intake may influence height, which somehow is influencing cancer risk," Rohan said. "It may have an effect on hormones, which…may influence cancer risk."
However, Rohan points out that many additional factors throughout adolescence and young adulthood could also be influencing women's risk for cancer – and that a true explanation for this phenomenon remains unknown.
Despite their findings, Rohan and his fellow researchers hope that taller women don't lose sleep over the matter. Instead, he hopes researchers will continue to explore the link between height and cancer, as they search for some of the underlying biological mechanisms that may be responsible for the correlation.