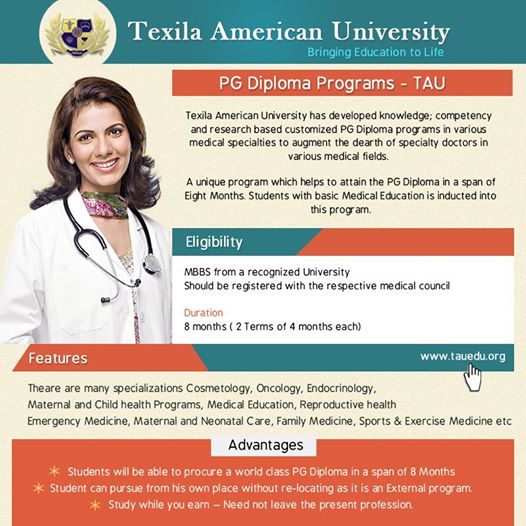 PG Dipoloma Programs : TAU
Texila American University offers a unique program which helps to attain the PG Diploma in a span of Eight Months. Students with basic Medical Education is inducted into this program.
Advantages of the program
Students will be able to procure a world class PG Diploma in a span of 8 Months
Student can pursue from his own place without re-locating as it is an External program.
Study while you earn – Need not leave the present profession.
Can acquire wider knowledge and exposure.
Specializations:
Cosmetology
Oncology
Endocrinology
Maternal and Child health Programs
Medical Education
Reproductive health
Emergency Medicine
Maternal and Neonatal Care
and much more
For more details register here: http://www.tauedu.org/texila-connect/signup.html