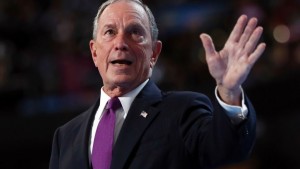 The World Health Organization has appointed billionaire philanthropist and former New York mayor Michael Bloomberg as a global ambassador to help spur governments and donors to tackle prevalent diseases such as cancer, diabetes and heart and lung disease.
WHO Director General Margaret Chan said in Wednesday's announcement that she was "absolutely delighted" that he will be WHO's Global Ambassador for Non-communicable Diseases.
She cited Bloomberg's longtime support for WHO efforts to control smoking and tobacco use, improve road safety and prevent drowning.
Chan said Bloomberg will help mobilize global action to prevent and treat non-communicable diseases and combat injuries, which together account for almost 80 percent of deaths worldwide.
Bloomberg expressed excitement that by replicating effective measures globally, "we can save many millions of lives."
Source: http://www.foxnews.com/health/2016/08/17/michael-bloomberg-named-world-health-organization-ambassador.html