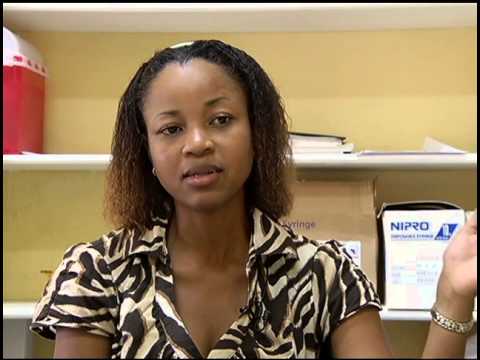 The ministry of health in Grenada has intensified its campaign against the imminent threat from the chikungunya virus, as investigations continue into reports of the presence of the virus on the sister Isle of Carriacou.
Meanwhile, efforts are continuing by the ministry of health, wellness and the environment in St Vincent and the Grenadines to address a chikungunya outbreak there, with vector control measures and public sensitization programs currently taking place across the nation.
In the latest news update from Grenada, chief medical officer (CMO) Dr George Mitchell, said health officials were called in to investigate chikungunya-like symptoms in the village of Windward.
Mitchell, who is spearheading the ministry's response, said that teams of health officials are on the ground and that specimens are being tested.
The CMO said one of the measures being undertaken is a fogging campaign of the immediate vicinity where the suspected cases were reported.
However the senior public health official said the healthcare providers will continue to carry out their work while they await laboratory confirmation of the suspected cases.
Public health officials are also calling on the public to ensure the cleanliness of their surroundings as well as the reduction and removal of mosquito breeding sites in and around the home. The chikungunya virus is primarily spread by the Aedes aegypti mosquito, which is black and white in colour.
In St Vincent and the Grenadines, the health ministry said to date some 396 cases of the mosquito-borne disease have been recorded there. The majority of those cases have been confined to the Grenadines island of Bequia.
Efforts aimed at eradicating the Aedes aegypti mosquito that carries the virus have intensified.
The Insect Vector Control Unit in the ministry is continuing to carry out vector control measures on the mainland and also in the Grenadines. Fogging operations have also been targeting specific areas where mass crowds are expected to gather for the Carnival activities.
Clean up activities have also been taking place in several communities as part of efforts to deprive the mosquito of a breeding ground.
In addition to the vector control measures, the Health Promotion Unit has embarked on a public education campaign which includes visits to schools, communities and business places to sensitize individuals on the virus and provide information on how they can better protect themselves.
Given that there is no current cure for the chikungunya virus, the best course of action is to avoid mosquito bites. Signs and symptoms include an abrupt onset of fever frequently accompanied by joint pain, muscle pain, headache, nausea, fatigue and rash.
Source: caribbean news now