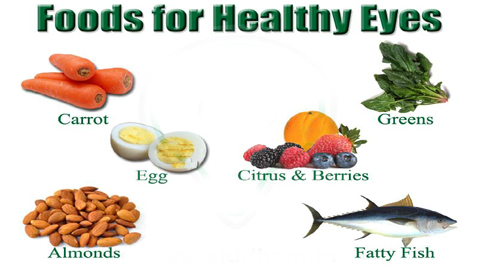 Our eyes dubbed as the light of our body, need special care before they are being damaged. But many of us take this precious gift for granted, though we depend on them more than any other sense.
Remember, when our eyes are healthy, our whole body is full of light. But, when our eyes are unhealthy, our body gets filled with darkness.
Here are five foods that will keep your eyes healthy:Carrots: Carrots are rich in beta carotene (Vitamin A), which is a powerful antioxidant that can help reduce the risk of macular degeneration and cataracts.
Spinach: Spinach is packaged with Vitamin C, beta carotene and large amounts of lutein and zeaxanthin (two nutrients good for your eyes). Studies have shown that these nutrients can reduce the risk of age-related macular degeneration and cataracts.
Oranges: Oranges are also a rich source of lutein and zeaxanthin that do wonders for your eyes.
Eggs: The yolk in eggs is rich in lutein and zeaxanthin as well as zinc, which also helps reduce your risk of macular degeneration.
Fish: Eating fishes like salmon, sardines, tuna and mackerel will help keep your peepers in tip-top shape. These fishes are rich in 0mega-3 fats, which is good for your visual development, retinal function as well as serve as protection against dry eye.
Source: zee news