Dr M R Rajagopal, a leading palliative care physician from India who, for more than 20 years, has battled conditions that cause patients to suffer severe pain unnecessarily, has been selected as one of the four 2014 recipients of the Alison Des Forges Award for Extraordinary Activism, Human Rights Watch said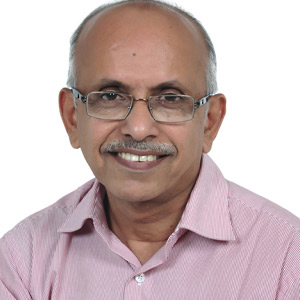 As clinician, academic, and activist, Dr Rajagopal is a global force behind efforts to promote and put into practice palliative care as a human right. He built the world's most successful community-based palliative care programme, and he and his organization, Pallium India, played a key role in convincing India's government to make morphine accessible, according to a statement by Human Rights Watch.
Human Rights Watch honours Dr Rajagopal for his efforts to defend the right of patients with severe pain to live and die with dignity, the statement said.
The other three courageous and tireless advocates for human rights who have been selected for the award are Shin Dong-Hyuk from North Korea, Father Bernard Kinvi from the Central African Republic and Arwa Othman from Yemen.
According to Human Rights Watch, the winners are leading voices for justice in their countries, working relentlessly to protect the rights and dignity of others. They will join one past international recipient of the award as they are honoured at the Human Rights Watch 'Voices for Justice' Annual Dinners held in 20 cities worldwide in November 2014 and March-April 2015.
"The Alison Des Forges Award honours people of extraordinary compassion and courage who work on behalf of some of the world's most vulnerable people," said Kenneth Roth, executive director of Human Rights Watch. "The award winners have spoken out and intervened in the face of opposition, indifference, and at times life-threatening danger."
The award is named for Alison Des Forges, senior adviser at Human Rights Watch for almost two decades, who died in a plane crash in New York State on February 12, 2009. Des Forges was the world's leading expert on Rwanda, the 1994 genocide, and its aftermath. The Human Rights Watch annual award honours her outstanding commitment to, and defence of, human rights. It celebrates the valour of people who put their lives on the line to create a world free from abuse, discrimination, and oppression.
Source: India Medical Times